Description
The May 4th First Friday Art Walk is a perfect way to experience an evening of art, education and relaxation in our award-winning Arts Town.
This self-guided tour and year-long event invites you to explore the heart & soul of our art scene on the First Friday of every month from 6 - 9 p.m. Enjoy art galleries and working studios while you meet with many of our talented, local artists. Stroll and enjoy beautiful evenings in Downtown Delray as you navigate your way through myriad styles of art. The Art Walk features three artistic areas; Atlantic Avenue, Pineapple Grove and Artists Alley.
This is a FREE event (no ticket, pass, coupon required) - just show up and start wherever you'd like! Don't forget to use #DelrayArtWalk when you share your Art Walk photos on Facebook, Instagram or Twitter!
****MAY'S FIRST FRIDAY ART WALK IS IN CONJUNCTION WITH THE MOTHER'S DAY ORCHID GIVEAWAY, SO BE SURE TO SAVE ANY RECEIPTS FROM PURCHASES TO REDEEM YOUR FREE ORCHID (for every $200 you spend from May 1st-12th)****

For parking information, visit:  DowntownDelrayBeach.com/Parking
*We recommend the Delray Beach Public Library (free parking) or Old School Square Parking Garage for Art Walk parking, located at:  95 N.E. 1st Avenue, Delray Beach, FL 33444.  (Next to & above the Greater Delray Beach Chamber of Commerce), parking is free before 4 p.m. and $5 afterward
Downtown Delray Beach (Pineapple Grove, Artists Alley, Atlantic Avenue)
Delray Beach
,
FL
33444
Events
Haitian Celebration at Space Of Mind
The students at Space of Mind partnered with Be Like Brit, an orphanage in Haiti that is raising the country's next generation of leaders.
Join us at our homecoming event to hear from our student travelers, enjoy some Haitian food, music and art and participate in the interactive art exhibit.
Please join us as we open our working studios and galleries the first Friday of each month during winter season! We look forward to sharing our artistic process with you. We specialize in a wide range of mediums and offer a wide variety of styles, price range and sizes.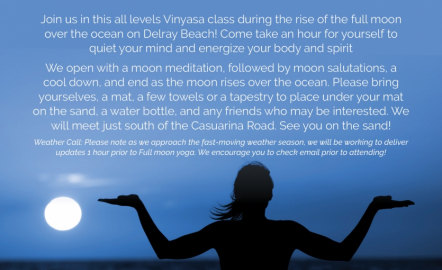 New Works at Vincent Cacace Studio
See new works by Vincent J. Cacace, James P. Kerr, SueAnn Walentuk, Bernard Franz and Alene Egol. Wine & Cheese Reception.
Cornell Art Museum: Art to Honor
American Pie: Art to Honor
We are proud to host Honor Portraits, Inc with an art exhibit honoring our veterans. The opening reception will be held in the Spotlight Gallery during Art Walk.Proceeds from art sales will benefit Honor Portraits and the Cornell Art Museum.
Live Painting with Vicki Siegel
Watch artist Vicki Siegel paint in her new studio (#10) at Arts Warehouse! Demos at 7 and 8 pm.
Spady Cultural Heritage Museum
Exhibit: My Reel & Share My Reel
View the world through the lens of local photographers, who specialize in various genres from modeling to nature, and enjoy selected photographs from The Museum's extensive archives.
We will be offering 50% off our large Mario Hernandez/DeBilzan Luxury Totes.
And, of course, we will also be serving a signature cocktail...
Come check it out!
Meet the Authors @ Hands Art Supply
Caren Schnur Neile, Ph.D., is a performance storyteller & affiliate professor at FAU. Florida Lore is about Florida folk narrative.
P. D. Saracin is a local author who wrote "A Dirty Day in Delray" a thriller about a terror attack on the town of Delray Beach.
Special Event: Poetry Open Mic 7-8pm
Open to poets of all ages and to those who simply enjoy soaking up spoken word
New! Artwork in the Back Room Gallery
Featuring Artists Karen S. Salup and Adrienne Walker
Main Gallery: Free on the Inside Exhibition
A group show of visual art and poetry