In 2017, the Greater Delray Beach Chamber of Commerce will celebrate its 55th year of the Delray Affair April 7-9, 2017. What is the best kept secret of the Delray Affair you ask?  Well, it's Delray Affair After Dark!  From April 7-9 the Downtown is alive during the day with an eclectic mixture of fine art, great crafts and funky products from around the world. As booths close around 6 p.m. and the Delray Affair crowd thins, parking lots and valet stands become available, you have the opportunity to walk "on" the Avenue not just "along" the Avenue, and our galleries, retail shops and restaurants are here for you with special offerings & promotions! Opportunities abound for great dining, entertainment, shopping and socializing Downtown.  Here are a few tips to enjoy Delray Affair After Dark: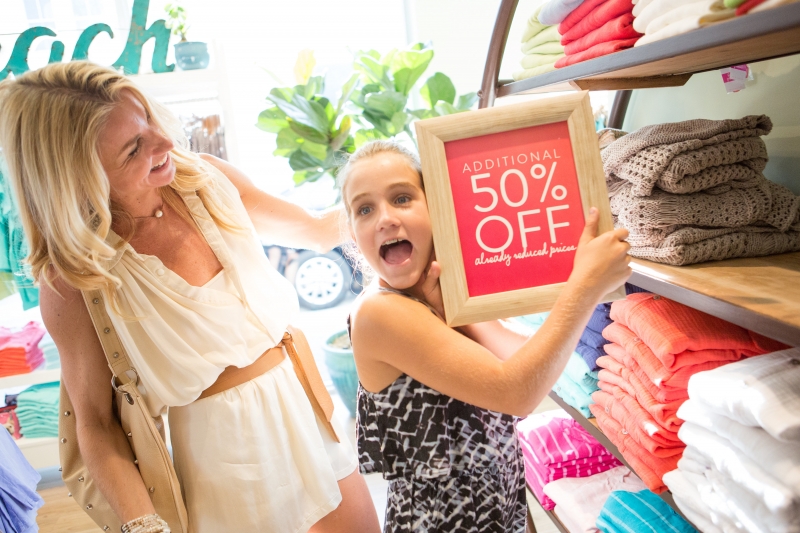 Special Promotions Downtown
–  special promotions are available at our Downtown businesses April 7-9
th
. 
Scroll down below
 (orange section)
to view the Delray Affair After Dark Downtown dining, shopping, art & culture, activity & attraction promotions! Promotions will be added as the event nears.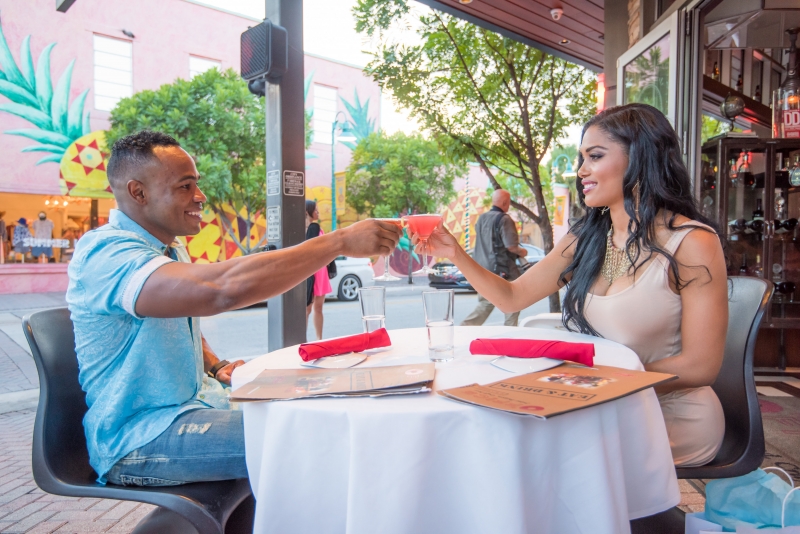 Enjoy Happy Hour All Weekend Long – The Downtown restaurants have great weekend menu specials and Happy Hour menus such as 50 Ocean, Atlantic Grille, Brule Bistro, Buddha Sky Bar and Garden, Caffe Luna Rosa, CENA, Che!!!, City Oyster & Sushi Bar, Corner Porch (Fri. & Sat.) Farmhouse Kitchen, Luigi's Coal Oven Pizza, PRIME, Max's Harvest, Papa's Tapas (closed Sunday), Park Tavern, Racks Fish House & Oyster Bar, Rocco's Tacos, Salt7 (exclusing Sunday), Taverna Opa, The Office, Vic & Angelo's and more! Click here to view all Happy Hour Specials.
Dine & Disc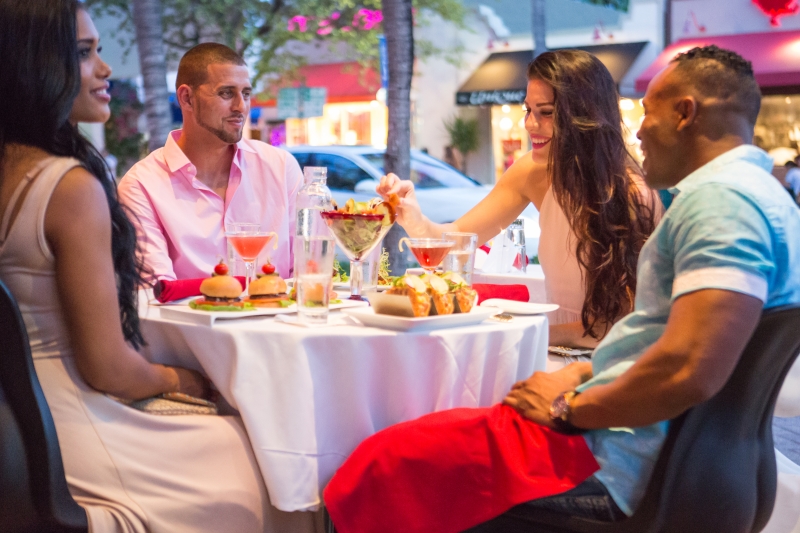 over a New Downtown Restaurant – with open seating abound. Enjoy a memorable meal on Delray Beach's famed Atlantic Avenue, experience the charming vibe in the Pineapple Grove Arts District or discover a new restaurant in The Set, the gateway to Downtown. You'll also find an eclectic mix of restaurants beachside, where visitors can dine alfresco & enjoy an ocean breeze. From Mexican, Latin, and Mediterranean to Caribbean, American, and Argentinian - and with over 100 restaurants Downtown - you are sure to find the perfect place for every palate & pocket. Click here to view all Downtown Delray Beach restaurants.
Firs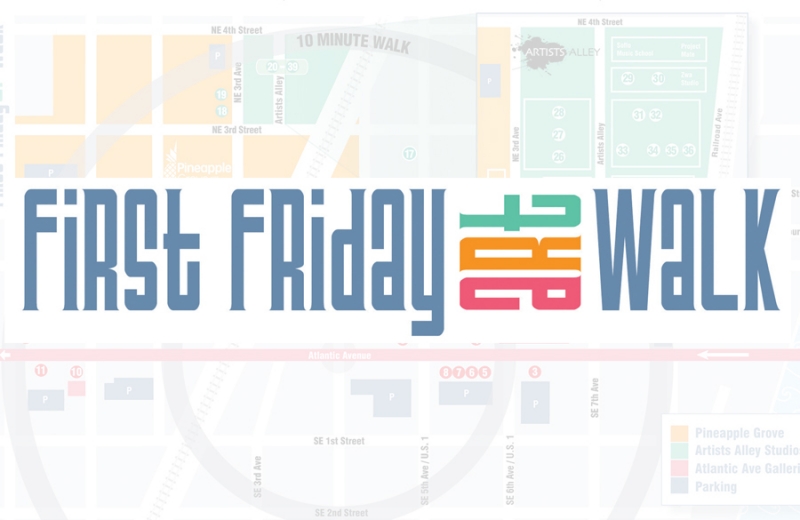 t Friday Art Walk - April 7, 6-9 p.m. Kick-off the Delray Affair weekend with the First Friday Art Walk and pop-up live enteratinment throughout Downtown! This self-guided tour and year-long event invites you to explore the heart & soul of our art scene on the First Friday of every month from 6 - 9 p.m. Enjoy art galleries and working studios while you meet with many of our talented, local artists. Stroll and enjoy beautiful evenings in Downtown Delray as you navigate your way through myriad styles of art. The Art Walk features three artistic areas; Atlantic Avenue, Pineapple Grove and Artists Alley. Click here to watch the Art Walk video. This is a FREE event (no ticket, pass, coupon required) - just show up and start wherever you'd like! Share your photos using #DelrayArtWalk. To learn more and to view the Art Walk Map & Brochure, visit: DowntownDelrayBeach.com/ArtWalk​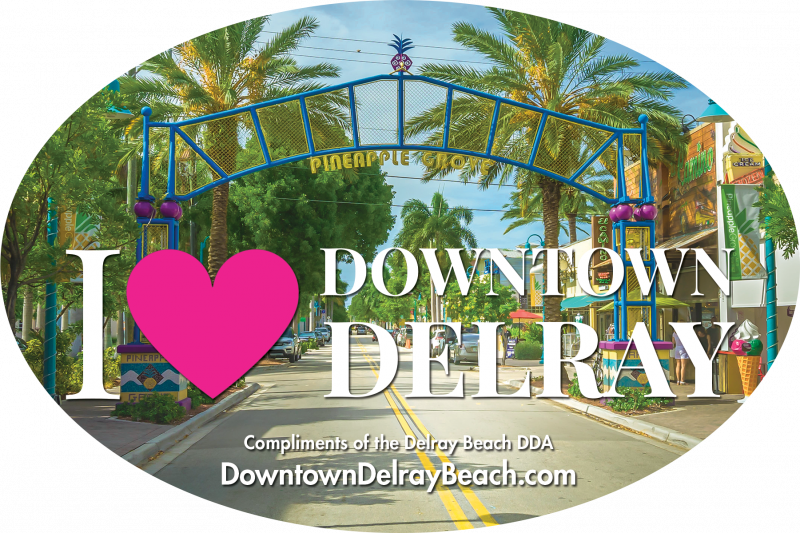 Get your sticker – The new 2017 "I ❤ Downtown Delray Beach" limited edition sticker is back and available with purchase at any Downtown retail store, art gallery, salon or spa all weekend, both night & day!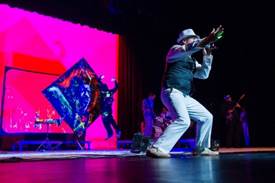 "Artrageous" - Fri., April 7 & Sat., April 8, 2017, 7PM, Old School Square Pavilion -  Tickets: $25 (adult); $15 (student) available at OldSchoolSquare.org  
This unforgettable experience is an electrifying combination of artists painting at amazing speed, right before your eyes, and high energy live music, amazing vocals, creative choreography and audience interaction. Giant artworks jump to life unveiling larger-than-life icons and masterpieces in just moments; all the while, there is constant activity on stage, delighting your senses. It's a show for the entire family. It's outrageous… it's Artrageous!      
Experience Pop-up Live Entertainment Throughout the Downtown: Enjoy the extra vibrancy with pop-up live (and local) entertainment on the streets throughout Downtown Delray Friday April 7 & Saturday, April 8, from 6-9 p.m., each night 
POP-UP LIVE ENTERTAINMENT SCHEDULE THROUGHOUT DOWNTOWN (6:00 – 9:00 pm):
Jason Hanley (Fri., April 7 & Sat. April 8) Impromptu organic, jazz, folk blues: www.soundproofproductions.net, Location: SW corner of Atlantic and SE 1st Avenue, in front of Café Blue
Taylor Roads (Fri., April 7 & Sat. April 8) Acoustic rock: https://www.facebook.com/taylorroadband, Location: Intersection of Atlantic and SE 4th Avenue, across from BankUnited
Urban Gypsy (Friday, April 7th) www.UrbanGypsyMusic.com Location: In front of Starbucks on Atlantic and 2nd Avenue
Islay Rodriguez (Saturday, April 8th) Acoustic guitarist, Latin, Jazz, World Music www.southfloridaguitarist.com, Location: Front of Starbucks on Atlantic and 2nd Avenue
Find Accessible Parking – From garages to lots to valet stands we have options: Old School Square Parking Garage at NE 1st St & NE 1st Ave, Robert Federspiel Parking Garage at SE 1st Ave between  SE  1st St & Atlantic Avenue,  Atlantic Avenue is open from Federal Highway to the beach and all parking lots are accessible via side streets.  For a map please visit DowntownDelrayBeach.com/parking.
For more information, please call the DDA office at 561.243.1077.