Promotions
Fri, 09/01/2023
to
Sat, 09/30/2023
$65 3-Course Prix Fixe Menu • Sunday - Thursday
Description
The taste of sustainable seafood and local organic fare is now here in Delray Beach. Lionfish now open on the beach town's bustling Atlantic Avenue providing fresh-catch cuisine, grass-fed meats and local, seasonal ingredients in an approachable, casual setting.
Lionfish, which has been recognized twice as a James Beard Foundation Smart Catch Leader, brings a sea-to-table approach to dishes, letting the freshness of the fish shine through the simplistic, yet perfectly seasoned cuisine. While serving more than just mouth-watering food, Lionfish is also doing its part to help save the ocean's ecosystem by serving its namesake Lionfish, a species that is ravaging the ocean, particularly the Caribbean, by devouring fellow sea life and damaging coral reefs. The rare, delicious white flaky fish will be served in a multitude of ways, including whole fried and as the centerpiece of a citrus-infused ceviche. Every Lionfish removed from the ocean helps preserve future generations of other fish.
The menu is further complemented by light, fresh appetizers and an array of small, sharable plates. The Lionfish kitchen takes a similar, socially-conscious approach to the farm-to-table cuisine, relying heavily on farm fresh vegetables and grains to perfect dishes. Our work with locally sourced ingredients and regional purveyors is evident with every bite. In addition to the contemporary cooking, Lionfish also offers an innovative beverage menu of time-honored classics, an all-encompassing wine list and local craft beers. In addition, Lionfish bartenders will flawlessly concoct cutting-edge cocktails, such as the bourbon-based Barracuda, the Atlantic Buzz made a special fresh of tequila citrus and herbs, or the shareable Fugu Delray.
Lionfish
Delray Beach
,
FL
33483
Hours of Operation
11 AM - 3 PM/ 5 PM - 11 PM
11 AM - 3 PM/ 5 PM - 10 PM
Highlights
Accepts Credit Cards
Accepts Reservations
Bike Parking
Delivery
Delivery Dudes
Full Bar
Good for Brunch
Good for Dinner
Good for Groups
Good for Kids
Good for Lunch
Happy Hour
Has TV
Late Night
Outdoor Seating
Private Events
Sunday Brunch
Take-out
Weekend Brunch
Wi-Fi
Happy Hour
307 E Atlantic Ave.
Lionfish Delray offers Happy Hour daily, all day on Tuesdays, 5-7pm all other weekdays, & 4-6pm on Saturday and Sunday.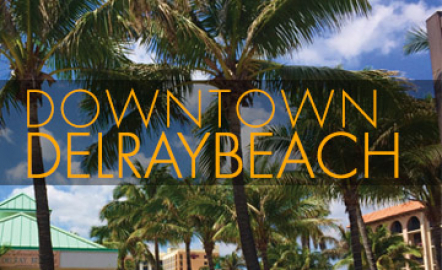 Lionfish
Every Sunday join us for brunch, featuring delicious Rosé specials.