Promotions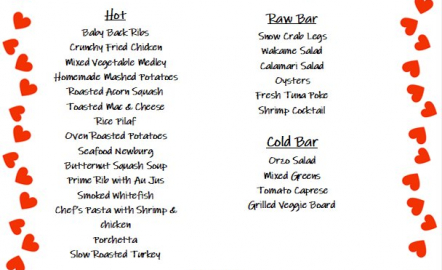 Valentine's Day Weekend at Taru
Fri, 02/12/2021
to
Sun, 02/14/2021
OPTIONS:
** Seasonal a la carte menu - Fri./Sat. nights
** Brunch buffet - Sunday afternoon
** Valentine's Day buffet - Sunday evening
Description
Taru, named after the mythical god of weather, features new Florida cuisine from award-winning Executive Chef James Strine.
The spices and flavor combinations of Strine's modern cuisine honors the heritage and diversity of Florida's deep-rooted connection to Caribbean, Cuban, Latin and Southern American cultures.
Taru's commitment to using locally grown produce, the abundant fish and seafood of the area and Florida-raised cattle, allows Strine to expand on time-honored traditions and techniques.
Strine brings nearly 20 years of experience to his role at Taru, having worked in Palm Beach's top kitchens including Michelin-Star Chef Daniel Boulud's Cafe Boulud, The Breakers, and Clay Conley's restaurants Būccan and Grato, where Strine was awarded the title of "Best Chef Palm Beach County" by the Palm Beach Post.
His menu at Taru offers a selection of raw bar items, light garden fare, playful comfort foods, travel-inspired plates and Sundy classics. Highlights on the seasonal menu include: Crispy Local Fish with Oaxacan mole and corn tortilla, Sugarcane Shrimp with fish sauce caramel and Thai chili; Turkey and Stuffing Croquettes with cranberry mayo and crispy sage; Street Corn Souffle with queso fresco and lime crema; Steamed Carrot Buns with barbecue rabbit and cabbage slaw; and Florida Bouillabaisse with grouper, clams, shrimp, crab, saffron rouille and shellfish broth.
Matching the kitchen's focus on ingredients, Taru's bar offers hand-crafted cocktails with fresh-squeezed juices and herbs from their garden. Also available is a diverse wine list with selections of new and old world varietals, and rotating local craft beers.