UPDATE:  SAVOR THE AVENUE HAS BEEN RESCHEDULED to APRIL 26TH, 2021 DUE TO INCLEMENT/SEVERE WEATHER FORECAST.
If you have a reservation: Contact your restaurant directly to reconfirm or make changes to your reservation. Restaurant numbers are located on the restaurant icons or on the restaurant menus below.
*Death or Glory will host a Savor the Avenue dinner event at their restaurants for their ticket holders. 
WHERE:
Right on the street, outdoors on E. Atlantic Ave., at tables stretching from Swinton Ave. to East Fifth Ave./U.S. 1. #OutsideDining
WHEN:
Monday, April 19, 2021
NEW DATE: Monday, April 26th, 2021 5:30-9:00 p.m. (RAIN OR SHINE)
WHO IT BENEFITS:
Community Greening is a Delray Beach based nonprofit dedicated to planting trees and protecting green spaces. Matt Shipley and Mark Cassini are behind the charity, which is patterned on a host of other grassroots urban forestry organizations around the country that are working to increase the local tree canopy and educate people on the critical role trees can play in the urban infrastructure. It provides native trees and certain fruit trees to eligible groups and neighborhoods at no cost, taking on the site and species selection, making sure any necessary permits are in place, and providing the tools needed for planting. The silver palms, red maples, avocados and other trees Community Greening is planting help clean the air and water, increase property values, improve health and well being and reduce energy bills.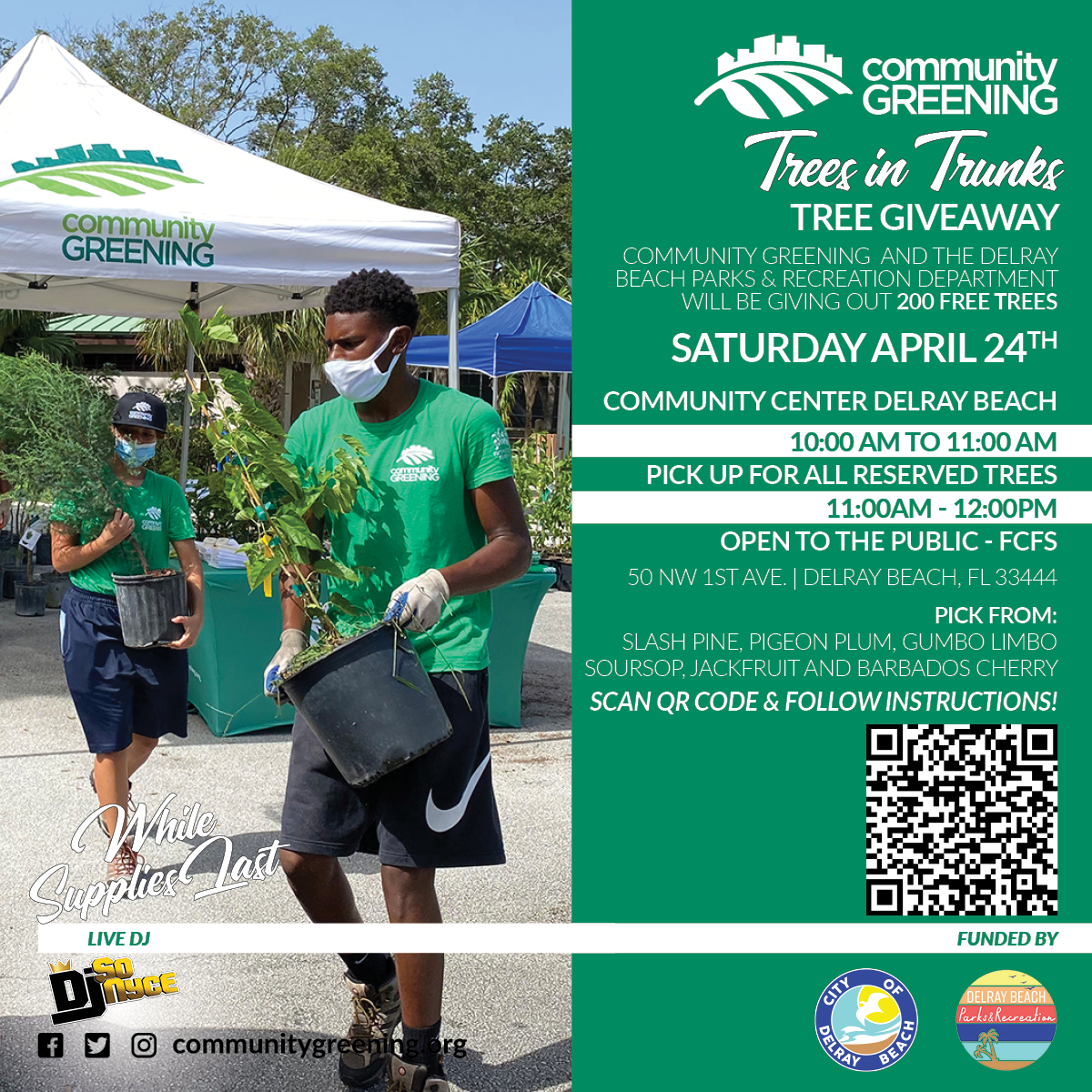 HOW YOU CAN GO:
Reservations must be made directly with the participating restaurant of your choice. Review the restaurant listings below; menus are available online at bocamag.com/Savor-The-Avenue-2021 or DowntownDelrayBeach.com/SavorTheAvenue or at the restaurant. But you have to act fast; seats go quickly, and the event is usually sold out. (And there are even fewer seats this year due to CDC guidelines.) Reservations reserved with a credit card depend on each restaurant's policy.
HOW TO CHECK IN AT THE EVENT:
You'll need to check in at the restaurant location on the Avenue the night of; you'll get a temperature check, a wristband and a lanyard to identify you as a Savor participant, both required to attend. Masks will be mandatory throughout the event when not seated at your designated table.
TABLE DÉCOR CONTEST:
For the eighth year, Savor the Avenue restaurants will be competing for the "Best in Show" table. From elegant to eclectic, each restaurant stages a unique theme through its table settings to showcase its special style or cuisine. Arrive early and walk the Avenue to view the beautifully decorated tables.
ROAD CLOSURE:
 Atlantic Avenue will be closed from Swinton to NE/SE 5th Ave from 2pm – 11pm to vehicular traffic on April 26th, 2021.  Intersections on SE 3rd Ave and SE 4th Ave will be closed from 11am - 11pm.
SAVOR THE AVENUE - POST-EVENT SURVEY:
Take the Savor the Avenue post-event survey from April 26th through May 3rd to be entered for a chance to win a DINNER FOR TWO to any participating downtown Delray Beach restaurant! 
SAVOR THE AVENUE 2021 SPONSORS:
4th & 5th Delray, Luminous Trees, Menin Development, Inc., Engel & Volkers, Atlas Event Rental,
Produced by Downtown Development Authority of Delray Beach, FL, Delray Beach magazine and Boca magazine.