Description
Back by popular demand the Downtown Development Authority, in partnership with the Downtown Merchant and Business Association, is hosting Art & Jazz on the Avenue on Wednesday, December 22, 2021 from 6 p.m. to 9 p.m. in downtown Delray Beach. Stroll the Pineapple Grove Arts District neighborhood in a closed street style format, experience three stages of live music featuring Copeland Davis, art, culture, yuletide carolers and special promotions by retailers and merchants.
UPCOMING EVENT INFO:
Art & Jazz on the Avenue
Date/Time:  December 22, 2021, from 6 p.m. – 9 p.m. 
Location:  Pineapple Grove Arts District - NE 2nd Ave from Atlantic Ave to NE 3rd St., downtown Delray Beach, FL.
Cost:  FREE and fun for all ages
MUSICAL ENTERTAINMENT LINEUP:
The Christmas Tree Stage 
(Old School Square Park Stage, along NE 2nd Ave across from PurGreens)
Hyatt Place North Stage
(140 NE 2nd Ave stage – north of the Hyatt)
The Ray Plaza Stage
(north of the Ray Hotel)
Outside of Arts Garage
6 - 8:30pm
Singer/Songwriter Diego Alberto
  (courtesy of Arts Garage)
Strolling the 2nd Avenue
6:00 - 9:00 Yuletide Carolers 
ART ACTIVATIONS:
Plein Air live painting and exhibition
Delray Art League live painting and exhibition (photography and paintings)
The Studio – Holiday selfie photo opportunities
Arts Warehouse exhibitors
Arts Garage 
- Public Sensory room for visitors in Robert & Linda Schmier Blackbox theater for visitors who need a quiet space to relax and cool down during the festivities.
- Live Improvisational painting by local artist (inside)
Face painting, Caricaturist
Local Artists Vendor pop-ups
Open houses at Pineapple Grove galleries
EVENT MAP & PARKING OPTIONS

Are you a local business or artist interested in participating in Art & Jazz?  SIGN UP HERE
The famed Art and Jazz on the Avenue, aka "Jazz on the Ave" or "Art and Jazz" is an event which highlights local businesses, artists, and live entertainment. In celebration of the DDA's 50th anniversary, this community tradition is returning with each uniquely themed event occurring in a different downtown neighborhood, encouraging community participation, and providing all with the opportunity to have a little fun.
"Art & Jazz on the Avenue has always been a highlight for both locals and visitors along with a piece of the fabric which revitalized downtown, said Laura Simon, Executive Director, Delray Beach Downtown Development Authority. This year we celebrate the relaunch with our merchant and business partners throughout all of downtown Delray Beach."
FUTURE - ART & JAZZ ON THE AVENUE
May 2022
Event:  Art & Jazz on the Avenue
Date/Time:  May 25, 2022, from 6 p.m. – 9 p.m.
Location:  SE 3rd Avenue – E Atlantic to SE 2nd Street
July 2022
Event:  Art & Jazz on the Avenue
Date/Time:  July 27, 2022, from 6 p.m. – 9 p.m.
Location:  West Atlantic from NW 6th Ave to NW 4th Ave
Thank you to our event sponsors!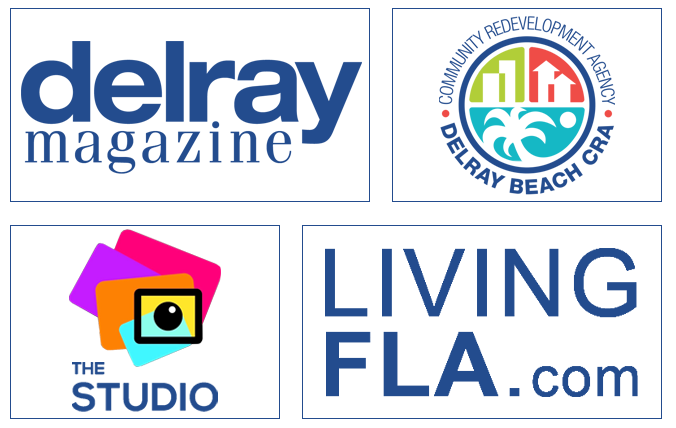 Interested in becoming a sponsor?  Contact us, dda@downtowndelraybeach.com
Events
Pineapple Grove Neighborhood
South Of Atlantic Ave. Neighborhood
West Atlantic Neighborhood
Wednesday, December 22, 2021
Throughout Downtown Delray Beach