Description
Back by popular demand the Downtown Development Authority, in partnership with the Downtown Merchant and Business Association, is hosting Art & Jazz on the Avenue on Wednesday, July 27, 2022 from 6 p.m. to 9 p.m. in downtown Delray Beach. Stroll the West Atlantic neighborhood, known by locals as the SET, in a closed street style format, experience live music, art, culture, and special promotions by retailers and merchants.
UPCOMING EVENT INFO:
Art & Jazz on the Avenue
Date/Time: July 27, 2022, from 6 p.m. – 9 p.m. 
Location:  West Atlantic Neighborhood - West Atlantic Avenue, from W. 3rd Ave to W. 6th Ave.
Cost:  FREE and fun for all ages
Come back to this page, closer to the event date, for a list of entertainment and activities.
---
Deadline for vendor application, payments, and Certificates of Insurance is July 8, 2022.
---
Testimonial from the December 22, 2021 Art and Jazz on the Ave.
"Beautiful event last night, December 22, for Art and Jazz on the Avenue. We never knew Pineapple Grove went so far north and found new places to explore. Loved that the street was closed to traffic, great tropical band near the entrance and beautiful lighting. All in all, a 10+."
- Lois Pathman BOCA RATON RESIDENT
---
The famed Art and Jazz on the Avenue, aka "Jazz on the Ave" or "Art and Jazz" is an event which highlights local businesses, artists, and live entertainment. In celebration of the DDA's 50th anniversary, this community tradition is returning with each uniquely themed event occurring in a different downtown neighborhood, encouraging community participation, and providing all with the opportunity to have a little fun.
"Art & Jazz on the Avenue has always been a highlight for both locals and visitors along with a piece of the fabric which revitalized downtown, said Laura Simon, Executive Director, Delray Beach Downtown Development Authority. This year we celebrate the relaunch with our merchant and business partners throughout all of downtown Delray Beach."
---
Previous editions:
October 27, 2021: Beachside East Atlantic Avenue neighborhood
December 22, 2021: Pineapple Grove Arts District NE 2nd Avenue neighborhood.
May 25, 2022: Southside/Sofa SE 3rd Avenue neighborhood
July 27th edition EVENT MAP

---
Thank you to our event sponsors!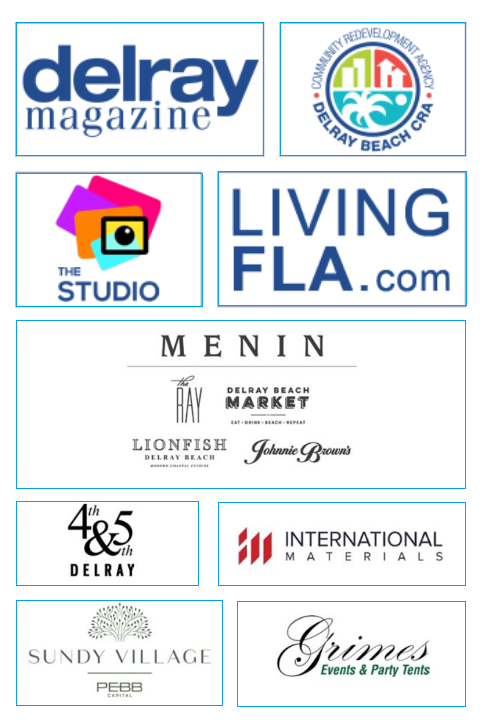 Thank you to our May 25th, 2022 Event Sponsors: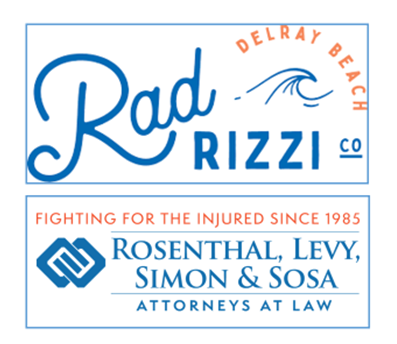 Interested in becoming a sponsor?  Contact us, dda@downtowndelraybeach.com
Events
West Atlantic Neighborhood
Throughout Downtown Delray Beach