Promotions
50% Off Wine Bottles at Atlantic Grille
Thu, 07/22/2021
to
Sun, 08/08/2021
50% off wines bottles with the purchase of an entree in Atlantic Grille
Description
Hours:
Breakfast
Mon. - Fri.: 7am - 11am
Sat. - Sun.: 7am - 9am
Brunch
Sat. - Sun.: 9am - 2:30pm
Lunch
Mon. - Fri.: 11am - 2:30pm
Dinner
Tue. - Sun.: 5:30pm - 10pm
Fri. - Sat.: 5:30pm - 11pm
___________________________________________
The spicy, the sweet, the sublime. The flavor of Delray comes alive on the Avenue at the Atlantic Grille. Savor deliciously inventive cuisine that takes the contemporary to the extraordinary. Bold flavors, inspired techniques and the freshest ingredients make every meal a culinary adventure. Eat indoors safely, or take in the scene while dining alfresco while enjoying signature seafood, steaks, pasta and salads, all prepared with finesse and flair. A cozy fire pit located outside the Atlantic Grille is the perfect place to relax on plush couches, as the flames warm and welcome you. Experience dining the way you desire, from the sizzle and spectacle near the restaurant's exhibition kitchen, to the intimate interiors where privacy is a priority.
For reservations, call 561-665-4900 or book online at https://www.seagatedelray.com/dining/atlanticgrille
Hours of Operation
Sunday, Tuesday - Thursday
Happy Hour
Daily Happy Hour 4 - 6 p.m.
Happy Hour available nightly from 4pm to 6pm!
Entertainment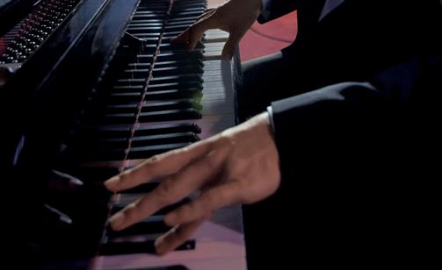 Fri, 01/01/2021
to
Fri, 12/31/2021
Bar & High-Top Tables
Join us for live entertainment nightly Wednesday through Sunday.