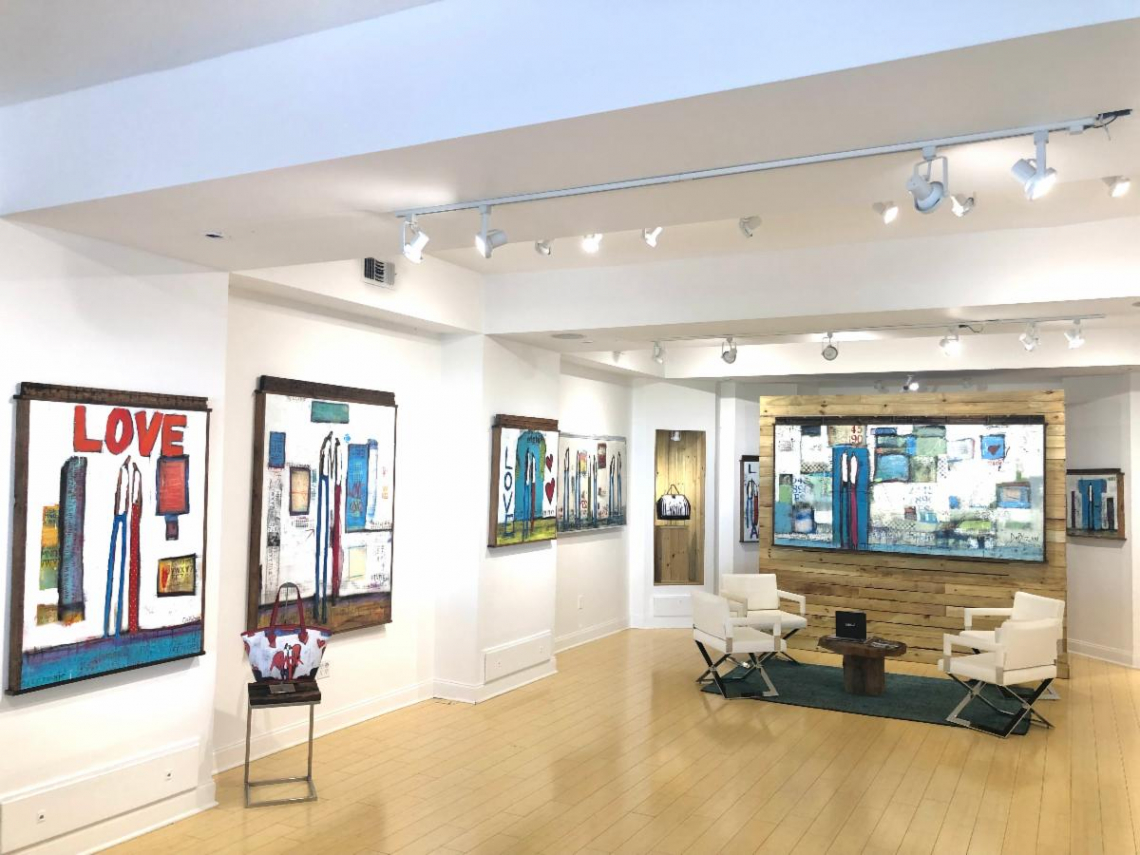 Promotions
Sun, 09/01/2024
to
Wed, 09/04/2024
Let us recognize the many contributions workers have made to America's strength, prosperity, and well-being!
Description
William DeBilzan is an artist of life and love, who creates work that is reflective of the heart. Based on thoughts and memories of real life experiences, DeBilzan creates multiple forms and mediums of artwork from paintings and murals to sculptures.
DeBilzan approaches each blank canvas with his own unique style of spontaneous creativity. He endeavors to find balance by creating a solid foundation of rich color and bold texture, adding layers of dimension and complexity within each composition.
DeBilzan's abstract landscapes and figurative paintings are also grounded on a foundation of letters and symbols, adding to the eclectic influences of the Bay Area Expressionists. They evoke calmness and serenity, as well as an escape to a world created through the expressionist's eyes.
DeBilzan's abstract compositions spill over into his sculptures, where brightly clothed figures in metal appear to have stepped off his canvas. The elongated abstract figures often stand against a bold background of saturated color. His use of black outline emboldens and highlights the bright primary and secondary palette of his shadow-less world. The abstract figurative elements convey the simplicity of life while the posture, slight tilt of a head and arrangement of an arm elicits deep emotional reflection.
Though free of specific detail, DeBilzan's figurative work evokes a sense of recognition either of people or places traveled. His faceless figures with obscure origin take on a personality of their own through stance and gesture. They invite observers to step into the paintings and become part of DeBilzan's story.
The Marriott murals, in particular, also reflect the opportunity and freedom of New York City. A place with deep history and heritage, and beauty and freedom – all reflected in the skyline of the city. A breathtaking rendition of life and love is always conveyed through DeBilzan's artwork taking viewers to a nostalgic and self-interpretive world.
Hours*:
Sunday - Tuesday 11 am - 8 pm
Wednesday - Saturday 11 am – 9 pm
*Subject to change per season.
Hours of Operation
Sunday - Tuesday 11 am - 8 pm
Wednesday - Saturday 11 am - 9 pm
Highlights
Accepts Credit Cards
Meeting Space
Private Events
Street Parking
Wheelchair Accessible