Promotions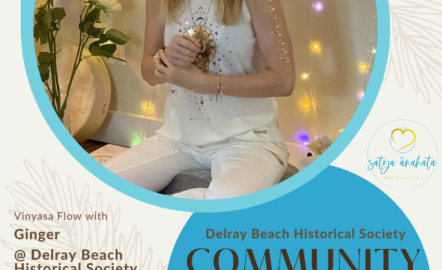 Community Yoga In The Garden
Sat, 01/28/2023
to
Sat, 06/24/2023
Join Ginger at The Delray Beach Historical Society Every Saturday from 9am-10am for Community Yoga in The Garden.
Description
Preserve Your Heritage. Understanding our past creates a bridge to our future.
Our mission is to preserve the City's archives and historic sites, to educate the community about Delray's heritage and to encourage public interest in the historic past of Delray Beach.
Highlights
Accepts Credit Cards
Bike Parking
Parking Lot
Private Events
Street Parking
Wheelchair Accessible