Promotions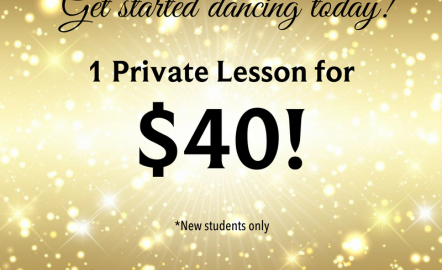 Wed, 03/29/2017
to
Mon, 05/01/2017
Enjoy 1 private dance lesson for $40! *For new students only.
Facebook Feed
It's moments like this that make us feel so honored and blessed to be able to share the joy of dance with anyone willing to listen and learn! Daniel and Lauren you both looked fabulous dancing together! Which is no surprise because you both worked so well together while learning this routine. It really was a pleasure teaching you guys! Your communication with each other and with us as your teachers really made the experience memorable. You guys have a bright future ahead of you and thank you for allowing us to play a small role in your big day! ♥️
Hello Dancers! Group class is at 6:15PM & 7:00PM is Bachata! It will be great practice for our event tonight at Mojitos (West Palm Beach) at 8:30PM.