Description
HOURS OF OPERATION:
Monday - Tuesday 4:00 pm - 12:00am
Wednesday 4:00 pm - 12:00pm
Thursday 4:00 pm - 2:00 am
Friday 4:00 pm - 2:00 am
Saturday 12:00 pm - 2:00 am
Sunday 12:00 pm - 1:00am
12/19 - 12/23 Opening at 1pm
Christmas Eve 12/24 2:00p - 2:00 am
Christmas 12/25 4:00p - 12:00 am
12/26 - 12/30 Opening at 1pm
NYE 12/31 12:00pm - 4:00am
New Year's Day 11:00am - 2:00am
___________________________
Let's get Flocked Up, Delray Beach! THRōW Social is a fabulous tropical venue combining cocktails, cabanas, games, live music & entertainment, & more.
Get Ready to Get Flocked Up, Delray Beach!
Activity Bookings are OPEN!
We have plenty of OPEN SEATING, THREE BARS,
LIVE MUSIC & FREE GAMES throughout the venue,
inside & out. Come flamingle!
If you want to reserve certain areas or activities, like Board Game Lounges, TapGlo Pong, Warp Hole, Darts or Axe Throwing, Book HERE:https://www.throwsocial.com/book-delray
________________
WANNA PARTY LIKE A FLOCK STAR?
THRōW Social® has the ability to accommodate every event through its one-of-a-kind experiential entertainment concepts. From a non-traditional bar scene to a spacious venue to celebrate, THRōW Social® is your go-to location for celebrations & events of all kinds!
THRōW Social® is all about 1960's retro Palm Beach life, where players and guests can lounge under a cabana or snap a selfie in front of kitschy neon signs.
11,000 square feet of flexible indoor & outdoor space to meet all of your needs!
BIRTHDAYS | BRIDAL SHOWERS | HAPPY HOURS | BAR/BAT MITZVAHS | BABY SHOWERS| CORPORATE EVENTS | BACHELOR/ETTE PARTIES | WEDDINGS
Start Planning: https://www.throwsocial.com/plan-an-event-in-delray-beach
Highlights
Accepts Credit Cards
Accepts Reservations
Apple Pay
Dogs Allowed
Full Bar
Good for Brunch
Good for Dancing
Good for Dinner
Good for Groups
Good for Kids
Good for Lunch
Good for Watching Sporting Events
Good for Weddings
Happy Hour
Has TV
Late Night
Live Entertainment
Meeting Space
Outdoor Seating
Private Dining
Private Events
Sunday Brunch
Weekend Brunch
Wheelchair Accessible
Wi-Fi
Happy Hour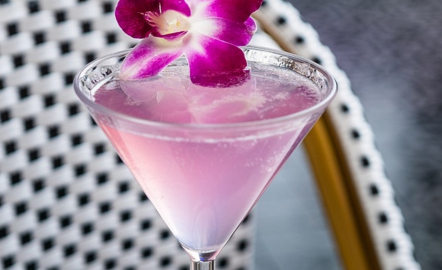 THRōW Social® Delray Beach Happy Hour
29 SE 2nd Ave Delray Beach, FL 33444
Join us for the best flocking happy hour every weekday from 4-6:30 PM and enjoy our Happy Hour menu!
Yappy Hour @ THRōW Social® Delray Beach
THRōW Social® Delray Beach
Raise your paw - who's ready for happy hour? Bring your pup! Our patio is dog-friendly M-W until 9 PM, Thurs-Sat until 7pm, and all day Sun