Welcome to Downtown Delray Beach Restaurant Month, a month full of prix-fixe breakfast, lunch, and dinner menus highlighting the best of our downtown restaurants, dine out deals for quick pick-up meals from some of our smaller dining options, culinary events for those who want a more in-depth look at how our restaurants cook up their delicious cuisines, and more... NO TICKETS REQUIRED!
Last edition: Restaurant Month 2021 - August 1st through August 31st. 
Thanks to our partner Delivery Dudes, who offered FREE delivery on all orders in Delray Beach for the month of August!
To build awareness for The Palm Beaches Restaurant Week and Downtown Delray Beach's Restaurant Month, The Palm Beaches, through their partnership with the Delray Beach Downtown Development authority, commissioned local artists, Ken Mullen and Hector Diaz, to create a culinary focused 3-D art activation in Downtown Delray Beach at NE 2nd Avenue in Old School Square Park.  The interactive "Ramen Bowl", was on view from 8/16 through 8/31.  
---
Thank you to our 2021 RESTAURANT MONTH SPONSORS
Platinum Plate Sponsor —
Golden Spoon Sponsor —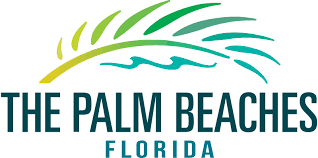 Silver Fork Sponsor — 
Bronze Cup Sponsor —
---
RESTAURANT MONTH 2020 AT A GLANCE:
We wrapped up Restuarant Month with a picnic in the park... for the last week of Restaurant Month, people enjoyed a physically-distanced, socially-connected dining experience in the park.  See details below:
Click below for Distanced Dining Recap                            Click below for Restaurant Month 2020 Recap
---
Thank you to our 2021 Restaurant Month Participants: