Coined as the "Most fun small town in the U.S.," Delray Beach couldn't claim that title without our beloved Art & Cultural hubs. These cultural centers are the places that connect Delray Beach through live performances, gallery exhibitions, classes, and so much more…and will be even more valuable for connecting us as we emerge from this crisis.  They provide entertainment for residents and visitors alike and offer opportunities to be a part of something bigger.  They preserve the architectural, memories, nature, and history of Delray Beach that we know and love with a bit of style and flair, maintaining our Authentically Vibrant Village by the Sea. 
Now more than ever we need to help preserve these cultural centers, that are the essence of our unique Delray Beach vibe.

What they are all about: Arts Garage strives to connect our community (Delray Beach!) to the world through the Arts.  Priding themselves on their diversity, the breadth of their programming provides a constantly refreshing atmosphere and delightful discoveries for attendees.  Arts Garage is a community cultural hub where you can learn and experience the arts. We look forward to the return of their regularly scheduled concerts, theatre performances, visual art shows, and visual & performing art classes.  
Virtual Programs:  From our HeARTs to your homes - a video series to bring Arts Garage to you!  Heartwarming performances and entertainment for the family while you have to stay home. 
Watch here: https://www.youtube.com/user/DelrayArtsGarage/videos
How you can support them: Arts Garage asks you to participate in #givingtuesdaynow because Art & Music Matters! Donate here: https://artsgarage.org/donations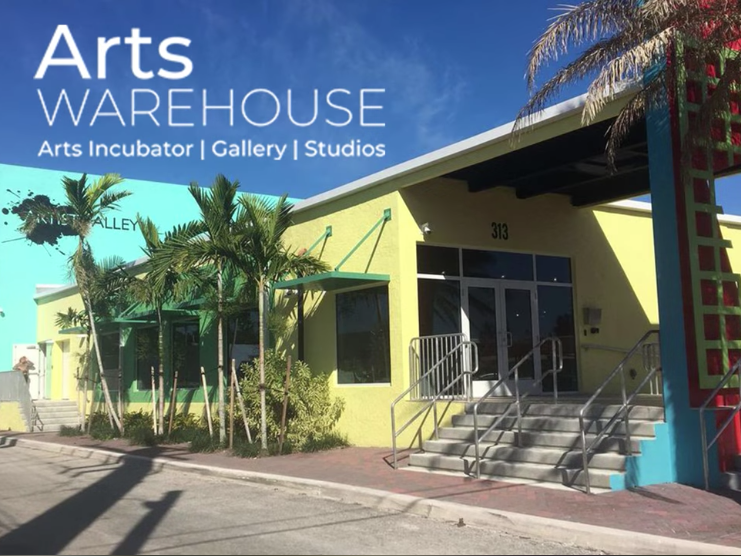 What they are all about:  Arts Warehouse is an Arts Incubator space for studio artists that also holds gallery exhibitions, visual art workshops, professional development opportunities, talks, and special events.  With a few dozen Artists studios in the building the atmosphere is always buzzing with creativity and activity. The Delray Beach Community Redevelopment Agency rehabilitated this warehouse in late 2017, creating this artist community that honors the history of Artist Alley - a buzzy vibrant place to find Art!  
Virtual Programs:  You can view the current Exhibition "Visual Voices" online here, make sure to scroll all the way down and watch the video!  Arts Warehouse also participates the DDA Virtual First Friday Art Walks, find their virtual art walk tour here.
How you can support them:  When Arts Warehouse reopens, they always love volunteers!  If your interested read more here OR contact them directly if you would like to donate: https://artswarehouse.org/contact/#