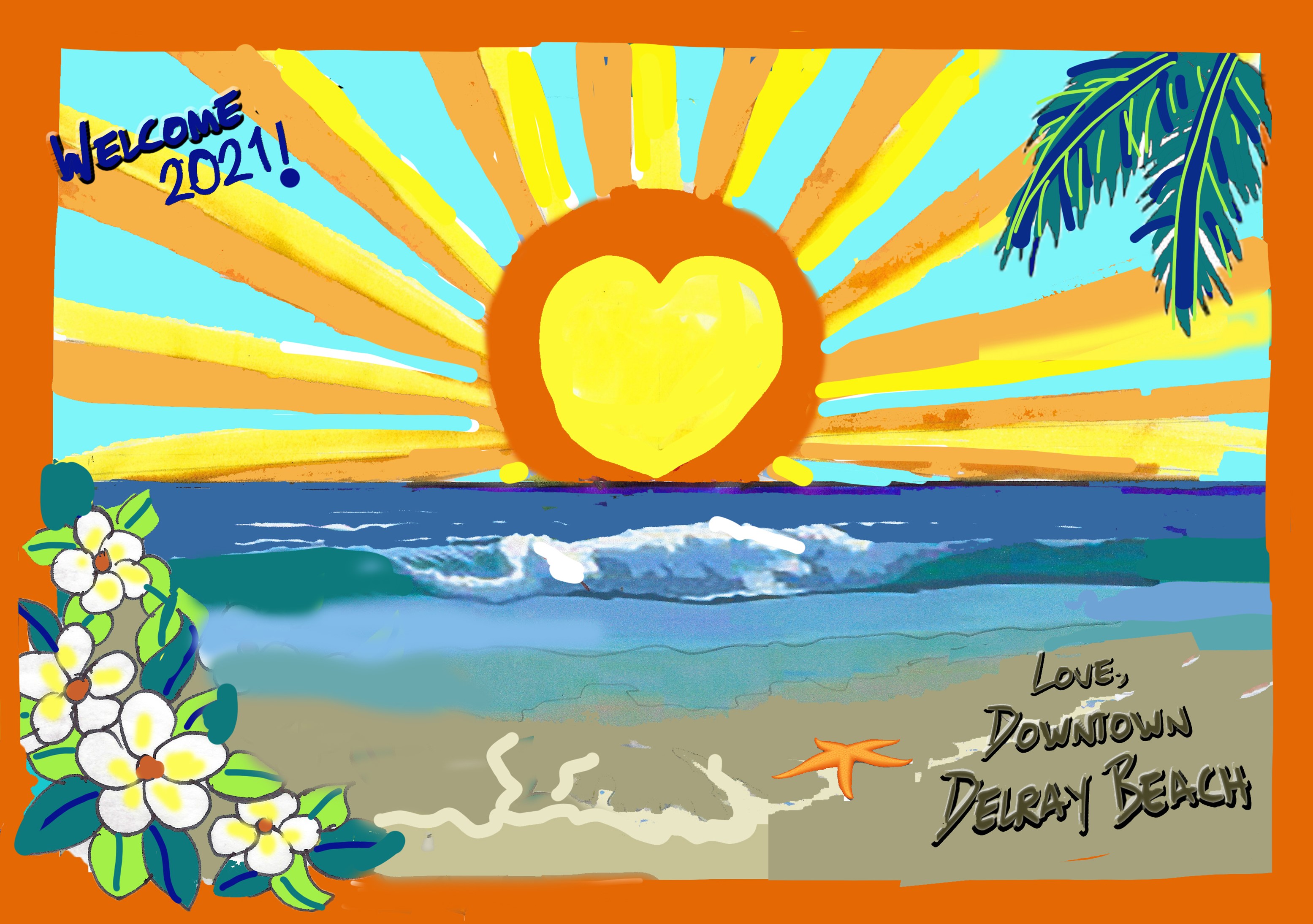 Image: Initial drawing of the pop-up by local artist Sharon Koskoff
There is a new photo opp in town! A temporary one that is…The Delray Beach Downtown Development Authority has commissioned local artist Sharon Koskoff to paint a colorful and fun, pop-up photo opp to welcome in the new year. The 8 foot by 12 foot, three-panel, wood slab is shaped like a postcard and depicts a heart-shaped sun dawning over a blue-green ocean wave, plumeria flowers, and starfish. The words "Welcome 2021! Love, Downtown Delray Beach" grace the sandy shores and are meant to bring a positive message to Downtown Delray going into the new year.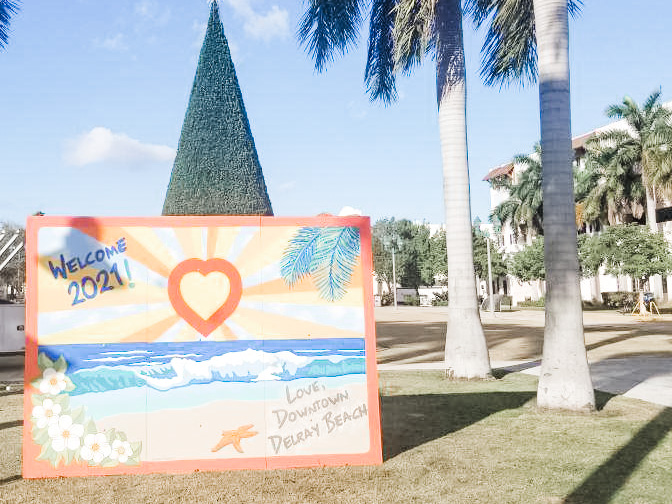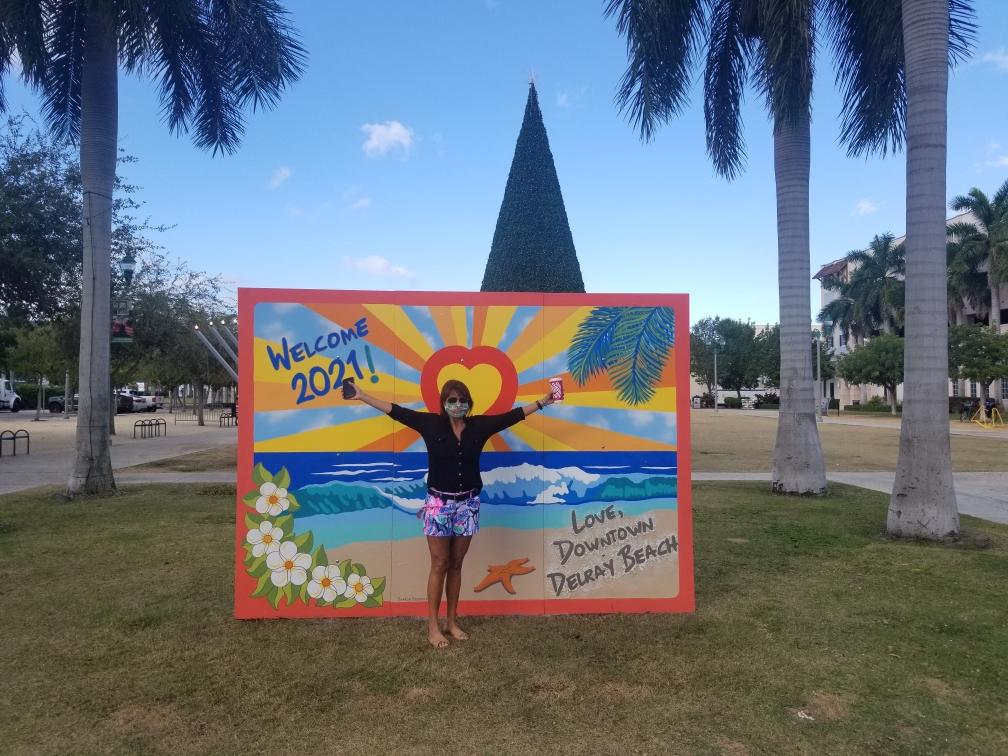 As we leave the woes of 2020 behind, we welcome in the new year and new prospects. We want to share a positive message with the community and show our love for downtown Delray Beach and to all who work, live, and play here. Everyone is invited to visit this art installation, take photos, and share the #LoveDelray message!
This instagrammable pop-up art piece will be located at Old School Square Park (near the 100 ft Christmas Tree) from Tuesday, December 29th to Monday, January 18th, 2021.