Behind the Business
Downtown Delray Insider - Q&A with:   21 Drops®
Located at:  290 SE 6th Avenue, Delray Beach 33483
21 Drops offer the highest quality blends of 100% natural essential oils gathered from regions throughout the world. A thoroughly modern experience in Aromatherapy, 21 Drops provides a healthier, more beautiful way of living.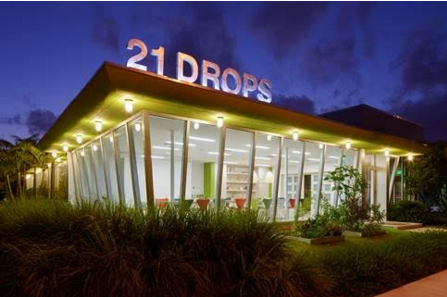 Interviewee:  The founder and owner of 21 Drops Essential Oil Therapy®, Cary Caster.
Learn about Cary Caster's journey in creating 21 Drops. Cary's passion and commitment to her customers well-being is present in each and every vial of 21 Drops.
Cary Caster (BS, LMT, CCA) Botanist, Licensed Massage Therapist and Clinically Certified Aromatherapist, pursued her education in Botany and the study of plant based medicine, earning academic and clinical degrees in anatomy, physiology, and blending from institutions in the US, UK and France.  She worked in her own private practice, and recently developed 21 Drops®, a line of therapeutic quality essential oil blends for both the professional and consumer markets.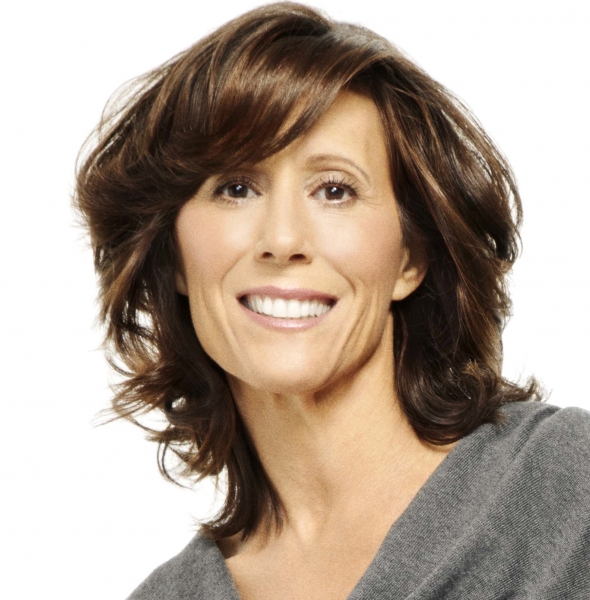 Cary Caster, The founder and owner of 21 Drops Essential Oil Therapy®
Describe the operating philosophy that drives you and your business.
Our 21 Drops® Essential Oil Therapy's philosophy is to help people to feel and be their best self by offering 21 pre-blended, 100% natural essential oil solutions for a healthier mind and body. Our operating philosophy is to abide to the utmost standard of quality for our product ingredients and provide optimal customer satisfaction.
Tell the story of how your business has evolved since its beginning.
21 Drops® has evolved tremendously since it began 5+ years ago. From not really knowing what to expect when we first launched to now having a strong strategic game plan, we have expanded throughout the country into  major retailers, spas and hotel amenity programs. We actively participate in tradeshows and events that best fit our end consumer. Of course, experience makes all the difference in how we handle our current day-to-day business.
What is your business most known for (what keeps the customers coming back)?
We create products made from the purest ingredients gathered from around the globe and use the healing abilities of therapeutic quality essential oils to help bring balance and wellness to our customers' minds, bodies and emotions. We make it easy to understand and use essential oils, which are extremely powerful in their healing attributes.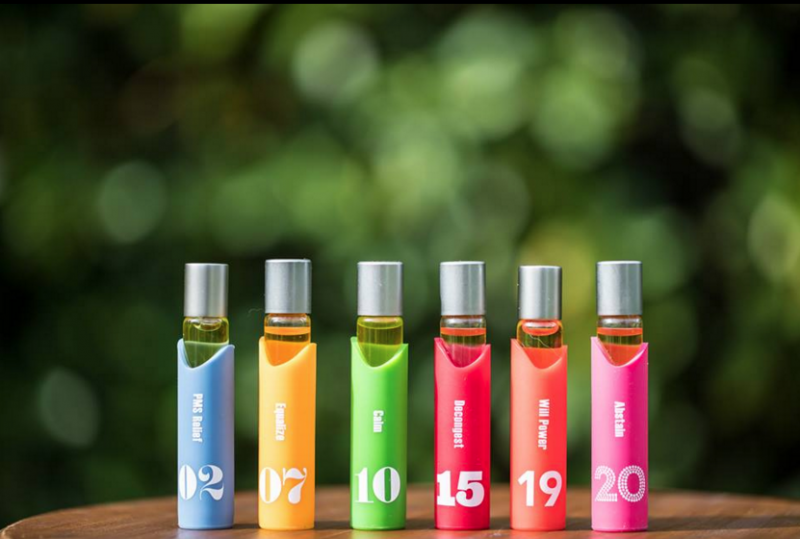 What is one of your most recent projects/achievements that your company has had the opportunity to work on?
We have been fortunate to be involved in many different activities, but it was providing extra essential oils to a make shift clinic in Haiti after their earthquake and to this day that certainly had the most profound effect on me. The entire island heard about this special place and people lined up for hours to receive the oils according to their needs. The whole village around this area ended up much healthier and more resilient as conditions continued to worsen even years after the episode as reports of disrepair and more internal chaos continue to jeopardize the health and wellness of this poor impoverish island.
What is something people may not know about your company?
One of the most important tenets of our brand is that we send our essential oils to a third party testing facility in Europe to ensure they meet the requirements of international standards of therapeutic quality which clearly shows that there is no adulteration of the oils and that they are not synthetic fragrance liquids, which unfortunately is a huge part of the greater essential oil market.
Any annual events or ongoing promotions the public should be aware of?
21 Drops will be offering monthly classes about the use of essential oils, focusing on the seasonality of needs and effective solutions. These will be the second Wellness Wednesday of the month, starting in November! We will also be hosting events by other wellness warriors of many kinds, so be sure to follow us on Facebook to see listings of our classes and other workshops and events that we will be hosting. We also give a 10% discount to first time purchasers, and we have instilled a frequent buyer program. We look forward to seeing everyone at the store soon! Attend a class about the use of essential oils, offered monthly at 21 Drops®.
Visit www.21drops.com to learn more and be sure to stop in, say hello, and welcome the 21 Drops team to Downtown Delray Beach!