In Delray Beach, outdoor dining is synonymous with dining in general. With 85+ restaurants offering either outdoor seating or open-air spaces, you'd be hard-pressed to find a place that you couldn't enjoy the fresh air! Since we live in a beautiful climate year-round, the options to sit outside and enjoy your meal alfresco are endless. With so many great restaurants & cafés to choose from, we've decided to highlight just a few this month (albeit there are so many more, so we will be highlighting different restaurants each month). We have also compiled a list for you categorized by neighborhood, so you don't miss out on trying any of our 100+ amazing restaurants in Downtown Delray Beach!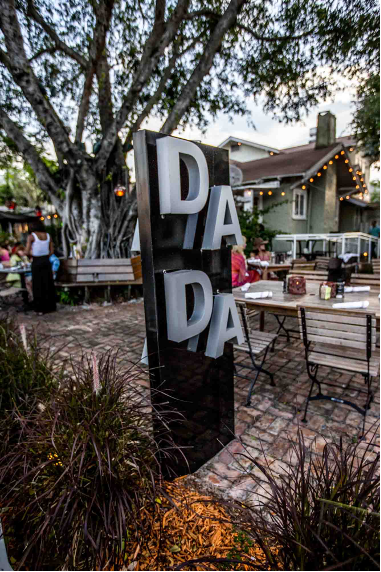 Dada – 52 N Swinton Ave.
Don't miss the ambience and charm of Dada, an award-winning restaurant located in the West Atlantic neighborhood on Swinton Ave. Take a step back in time when you dine in the historic Tarrimore house. The inside is intimate, the outside is cozy, the food – delicious. Sit under their signature Banyan tree surrounded by twinkle lights and hanging lanterns and you will feel like you're being served a 5-star meal in your own backyard. Don't forget to check out their signature mojito menu, a drink you will definitely want to try.
Dishes to try:
Dada Dates
Pork Belly Burnt Ends
Jalapeño-Agave Glazed Salmon
Mojito: Classic or Mango-a-go-go
Dessert: Warm Banana Bread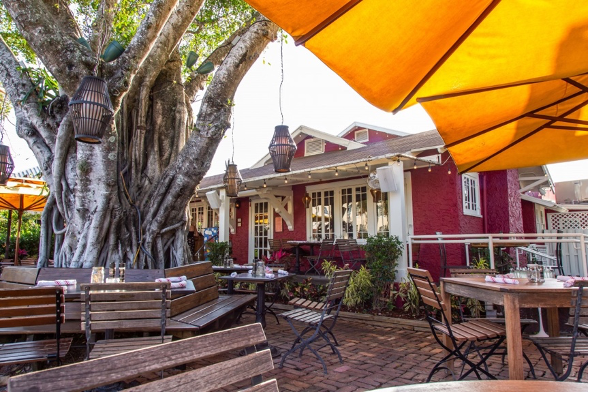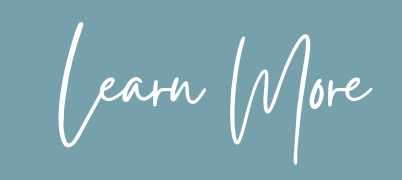 ---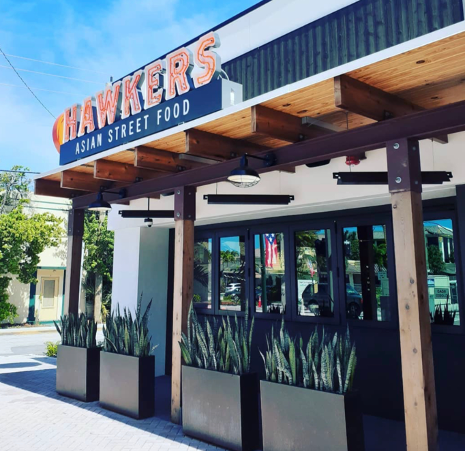 Hawkers – 640 E Atlantic Ave.
Located on the east side of Federal Hwy is the colorful and vibrant Hawkers Asian Street Food. Putting out major laid-back vibes with its open-air courtyard, Hawkers takes you away from the bustling sounds of Atlantic Ave. and plants you on a couch, with a fire, good tunes, and some café style lighting to really set the mood. This spot is perfect for a group of friends to hang out or a family to dine at and is a place in Downtown Delray you don't want to miss. Its eclectic menu of Asian-inspired and infused dishes will leave you wanting seconds (which you will probably order, because their happy hour is worth it!)
Dishes to try:
Roti (a must)
Seoul Hot Chicken Baos
Korean Twice Fried Wings
Drink: Sake Flight, Gin Rickshaw, Tiki, Do You Love Me
Dessert: Jo-Hé Bag O' Donuts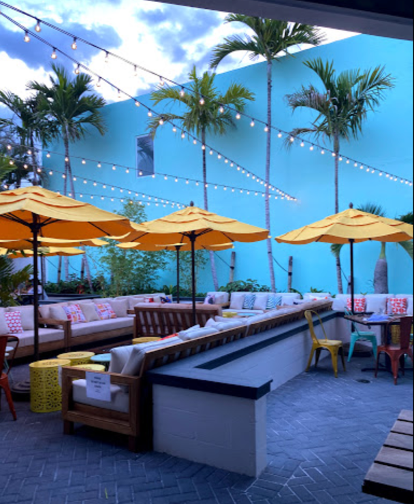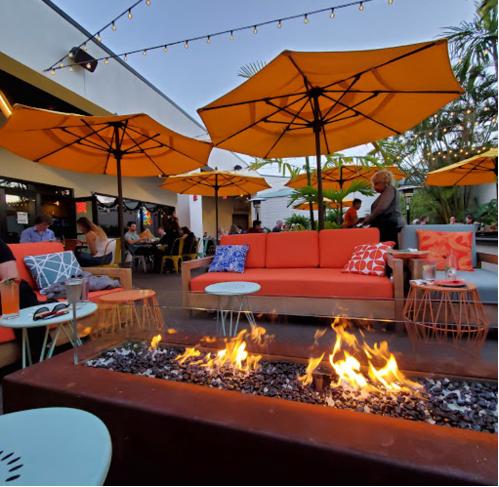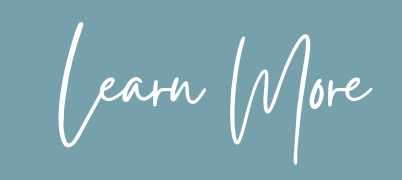 ---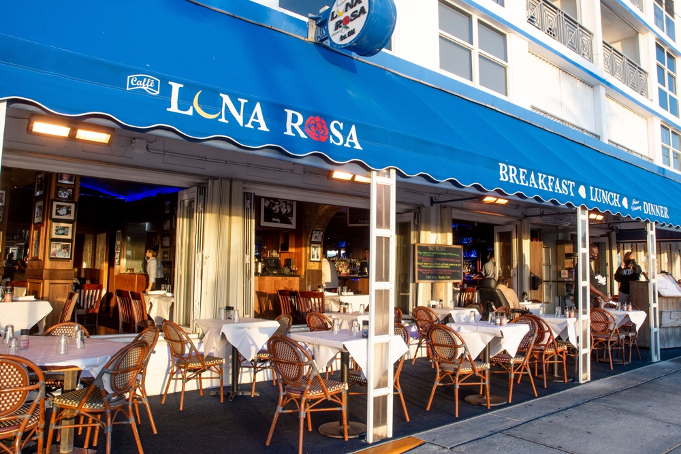 Caffe Luna Rosa – 34 S Ocean Blvd.
Situated across from Delray Beach's 2-mile stretch of white sand beach is Caffe Luna Rosa. Touted as an "Award-Winning Oceanside Dining Experience", you can't get any closer to the sea than this Italian-style restaurant. With plenty of outdoor seating, and an open-air indoor dining room, you feel the fresh ocean breeze throughout your entire meal. The breath-taking views are worth a visit alone, but you won't be disappointed in the array of amazing food options either.
Dishes to try:
Luna Rosa Breakfast Pizza
Locals hack: ask for the off-menu homemade banana bread (it's worth the extra calories!)
Linguini Amalfitana
Vitello alla Parmigiana
Drinks: Bloody Mary Antipasti (for brunch) or Prickly Pear Mule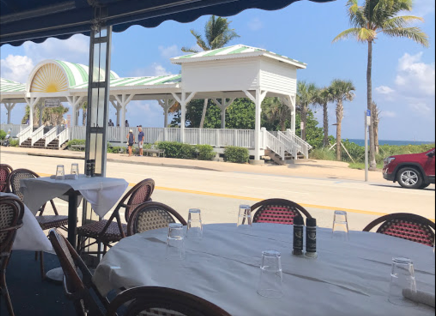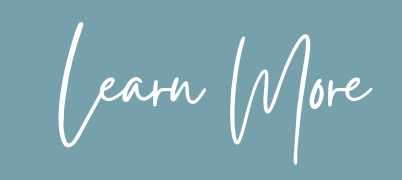 ---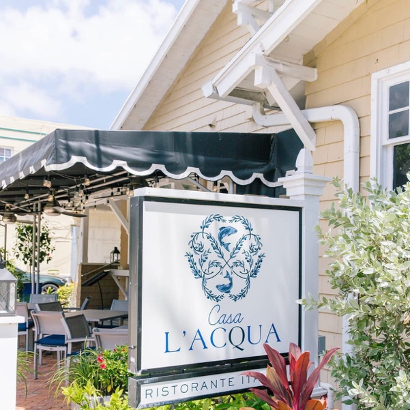 (first photo courtesy of @TheDelrayEdit)
Casa L'Acqua Ristorante – 9 SE 7th Ave.
If you're looking for something cozy and off the beaten path, look no further than Casa L'Acqua. This charming cottage-style restaurant serves up fine dining Italian with a laid-back vibe. Located right off of Atlantic Ave. on SE 7th Ave, Casa L'Acqua is the perfect spot for an intimate date night under the stars. Come hungry and ready to try some unique Italian dishes.
Dishes to try:
Octopus Carpaccio
Costoletta alla Salvia (double-cut veal chop)
Branzino alla Sale (whole Branzino fish)
Dessert: A Chocolate Martini
Drinks: A bottle of their fine wine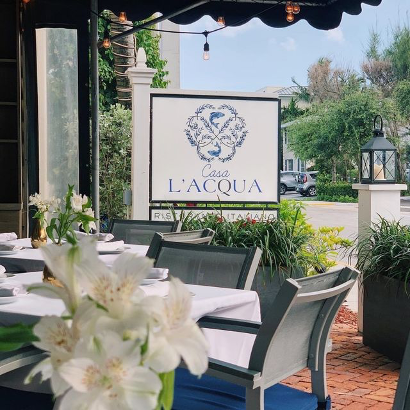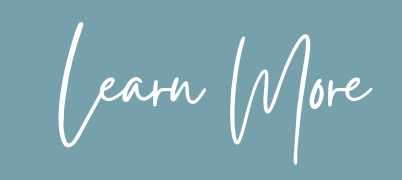 ---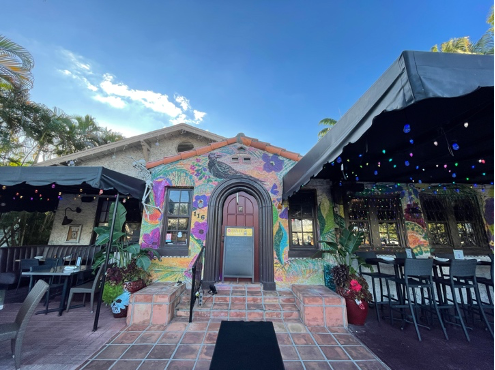 Death or Glory – 116 NE 6th Ave.
Located in the historic Falcon House of Delray Beach, Death or Glory's roots started 100 years ago with many stories held within their walls. Their rum-focused drink menu pays homage to the rum runners of the Florida 1920's. This tiki-esque restaurant/bar is all about "never give up, never grow old", which is conveyed through the fun décor they have up year-round. Whether it's spooky vibes for Halloween or it's full-on holly jolly Christmas décor, there is always a theme going on at Death or Glory. Their quirky menu is vegan-inspired and puts a spin on a ton of classic dishes. It's the perfect spot for a group of friends, a fun date night, or to just meet new people! After all, everyone is family here.
Dishes to try:
Chickpeas (dusted in "Cheeto" spice!)
Crispy Chicken Sandwich
Drinks: Painkiller, Elusive Dreams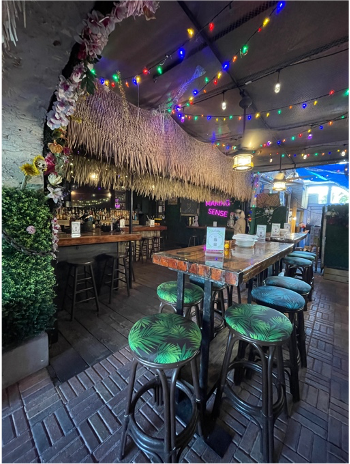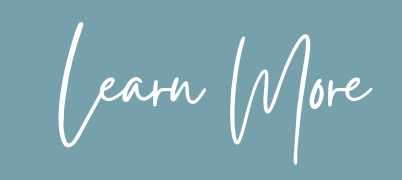 ---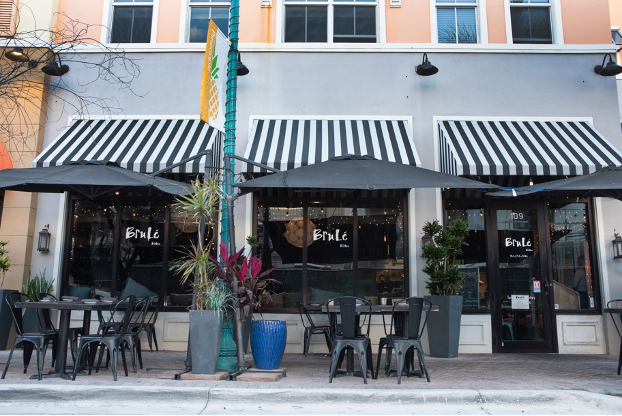 Brulé Bistro – 200 NE 2nd Ave.
Brulé is a staple restaurant in Downtown Delray. Located in the heart of the Pineapple Grove district. This adorable little bistro, chalk full of outdoor seating, is the perfect spot for brunch, lunch, happy hour, or dinner. Run by amazing local chef, Suzanne Perotto, a ton of heart and soul goes into every item on the menu. With delicious food, drinks, and the perfect ambience, it is sure to please. Don't forget to check out its sister restaurant – Rose's Daughter, just a few blocks south!
Dishes to try:
Tuna Poke
Chicken Meatballs
Crispy Shrimp Tacos
Brule Burger
Drinks: The Lady Rules, Some Like it Hot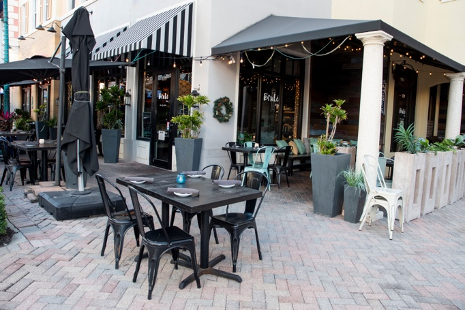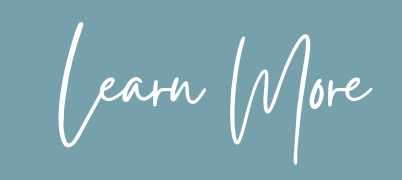 ---
Want to check out some other amazing outdoor dining spots? We have categorized them by neighborhood:
West Atlantic Ave Neighborhood
Would you like to see more photos of our different outdoor dining options? Click the gallery link below: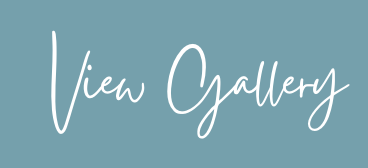 Looking for how to spend a day in Downtown Delray? Check out this blog post